Rent a Nissan NV Passenger Van
For all your BIG Needs! - 12 Passenger Van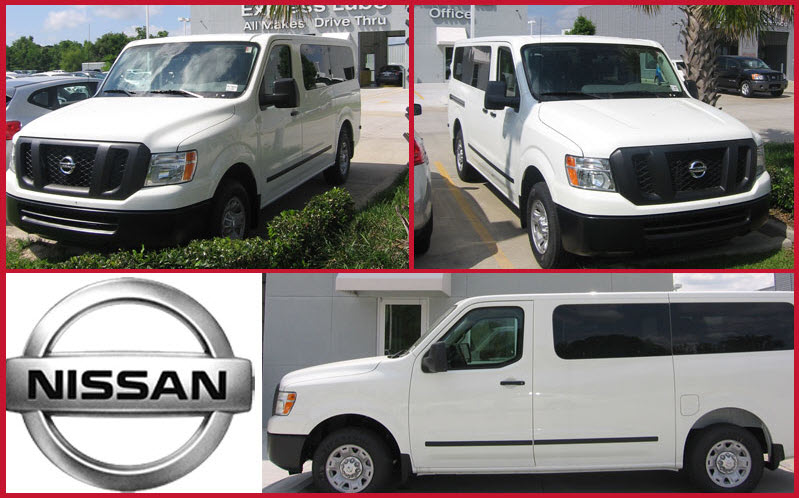 Giles AutoRent
Giles AutoRent
4500 Johnston St
Lafayette, LA 70503
Reserve you Passenger Van Today
*Price does not include $12 Damage Waiver & sales tax.
**Weekend starts at 3pm Friday until 8am Monday with unlimited mileage.
Limited to 350 miles/day ($.15/mile for every mile over the limit)
Weekly rate includes unlimited mileage.
Requirements:
• 21 years of age or older
• Valid driver's license
• Full coverage insurance in the renter's name (additional drivers must also have full coverage insurance)
• Major credit card or bank debit card (with Visa/Mastercard logo) in the renter's name.
• proof of residency current utility bill  (home phone or cable bill) In Renters name matching the current address on your Driver's license.